The 13th Annual McGill University / PEOPIL Conference on
International Aviation:
Liability, Insurance & Finance
Les Salons Hoche, 9 Av. Hoche, 75008 Paris
21 – 22 April 2023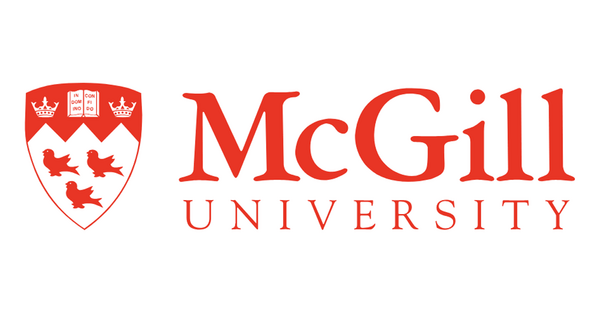 Early bird discount on the registration fee until 31 January 2023!
we are very grateful to our Sponsors






Interested in sponsoring this conference? Please contact our Sponsorship Liaison
Ms. Maria D'Amico
McGill University Institute of Air & Space Law
telephone: +1 514 398 5095/fax: +1 514 398 8197
email: conferences.iasl@mcgill.ca
Please click here for the sponsor opportunities.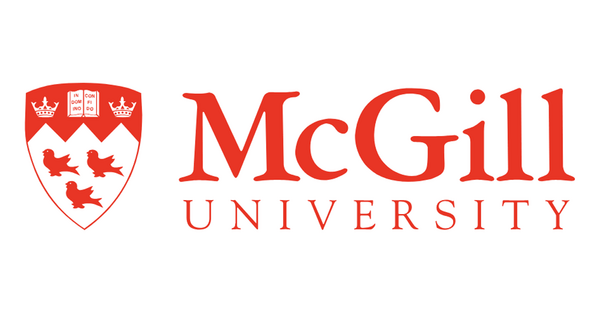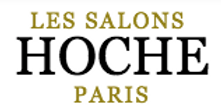 Les Salons Hoche
9 Av Hoche
75008 Paris
France
This event brings together world-leading aviation liability, insurance and finance experts to address, inter alia, the following topics:
Recent Developments in Aviation Liability
Air Carrier Passenger Liability and Comparative Jurisprudence Under the Warsaw System and the Montreal Convention of 1999
Products Liability of Manufacturers of Aircraft, Engines and Component Parts
Liability of Airports and ANSPs
Air Cargo Liability
Governmental Liability for Aviation Accidents and Acts of Terrorism
Litigation Strategy: Procedural Tools
Damages: Economic and Non-Economic
Consumer Protection Regulation and Litigation
Aircraft Leasing and Finance
The Challenges of Settlement and Emerging Insurance Issues
The Impact of Communicable Diseases on the Airline and Hospitality Industries
Drones – Safety, Security and Liability
French Language Breakout Session on Contemporary Issues in EU Law
In addition, the conference will host two luncheons and a reception/dinner-dance to facilitate networking among attorneys, insurers, air carriers, manufacturers and government representatives.
This is the thirteenth annual McGill/PEOPIL Conference on International Aviation Liability, Insurance & Finance
Prior conferences have been held in:
Amsterdam
Dublin
Edinburgh
London
Montreal
Toulouse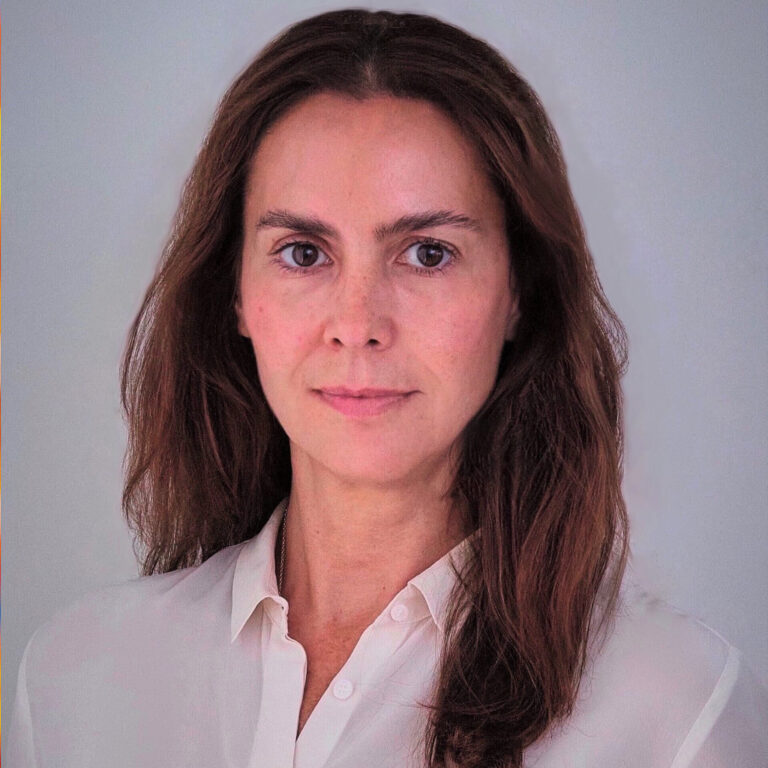 Ana Romero
PEOPIL President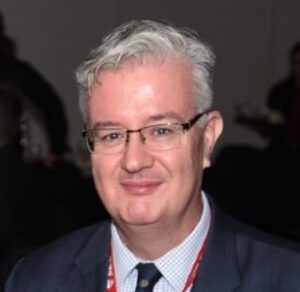 Prof. Dr. Donal Hanley
McGill University, Montreal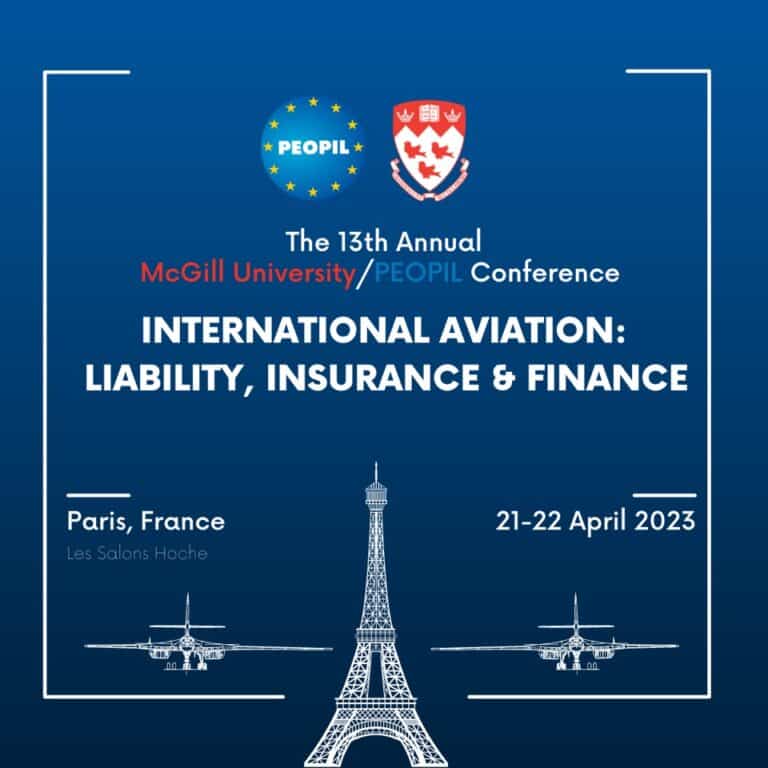 Recent Developments in Aviation Liability
Comparative analysis of recent Warsaw and Montreal Convention jurisprudence
Recent aviation disaster litigation
Impact of COVID and other communicable diseases on aviation and related travel industries
Conflicts between U.S. and European courts
The challenges of achieving a desirable level of global uniformity
Prof. Emeritus Dr. Paul Stephen Dempsey – McGill University
Vonnick Le Guillou – DLA Piper, Paris
Robert Clifford – Clifford Law Firm, Chicago
Andrew Harakas – Clyde & Co, New York
David Short – Balfour+Manson, Edinburgh
Liability of Manufacturers of Aircraft, Engines and Component Parts
The Boeing MAX litigation
Assessing the Lion Air and Ethiopian Airlines accidents
TCAS, autopilot and automation
Does/should government certification preempt tort claims and criminal liability?
International reciprocity of certification
Will we see more use of the Hague Convention on Products Liability?
Is there liability exposure for toxic fumes and radiation in commercial aircraft?
What is the liability for the use of counterfeit parts?
Mark Harvey – Hugh James, Cardiff/London
Karl Hennessee – Airbus, Toulouse
Christopher M. Odell – Arnold & Porter, Houston
Steven Marks – Podhurst Orseck, Miami
Carlos Villacorta Salís – BCV Lex, Madrid
Liability of Governments for Aviation Accidents and Acts of Terrorism
Sovereign Immunity
The U.S. Foreign Sovereign Immunities Act and the Federal Tort Claims Act
The U.S. Justice Against Sponsors of Terrorism Act
What will be the liability exposure of the U.S. should other nations enact reciprocal legislation?
A look at KAL 007, Pan Am 103, the September 11, 2001, terror attacks, MH 17, Cuban Brothers to the Rescue, Iran Air 655, Ukraine Airlines 752
Approach of different jurisdictions to the applicability of criminal prosecutions in the context of aviation disasters
Criminal prosecution for the destruction of MH-17
Will Saudi Arabia accept responsibility for September 11 the way Libya did for Pan Am 103?
Military accidents and State aircraft issues
Prof. Dr. Ulrich Jeinsen – Göhmann Lawyers, Hannover
Megan Wolfe Benett – Kreindler & Kreindler, New York
Thea Capone – Baumeister & Samuels, New York
P. Nikolai Ehlers – Ehlers, Ehlers & Partner, Munich
Anthony T. Laleye – Tayo Laleye & Co., Lagos
Keynote Address
John Harrison – Airbus, Toulouse
Liability of Airports and ANSPs
Airport operation risks, liability and insurance programs
Challenges facing the modern airport, airport services and air navigation providers
A new form of liability for airport operators: ethics and compliance 
Ground-handling liability and insurance
Safety and security issues posed by drones
Isabelle Lelieur – Lelieur Avocat, Paris
Isabelle Chiesa – Aéroport de Paris, Paris

Milán Kohlrusz – Bittera Kohlrusz & Tóth, Budapest

Laura Pierallini – Studio Pierallini, Rome

Sébastien Saillard – Allianz Global Corporate & Specialty, Paris 
Litigation Strategy: Procedural Tools
Strategy in choosing venue, including choice of law, available damages and
access to witnesses and evidence
Strategic use of potential challenges to jurisdiction, including forum non
conveniens, removal to Federal Court and Montreal Convention restrictions
Discovery and evidentiary issues, including admissibility of government
investigations and criminal proceedings
Advantages, disadvantages and special issues in class action suits and
multidistrict litigation
Trial considerations: time to trial, cost, strategy and judge or jury trials
Appeals
Alternative Dispute Resolution
Michael P. Carbone, JetBlue Airways Corporation, New York
Stephan Eriksson – Astra Advokater, Stockholm
Peng Lim – Liberty Specialty Markets, London
Judy R. Nemsick – Holland & Knight LLP, New York
Sarah Stewart – Stewarts, London
Followed by Dinner / Dance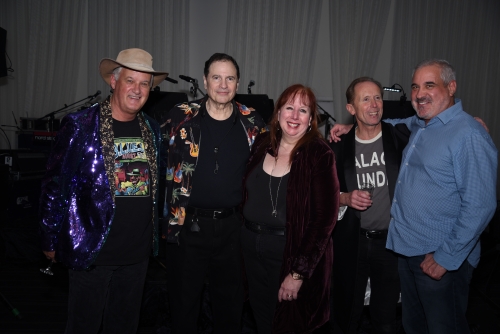 Dance to the classic rock music performed by The Flying Outlaws, comprised of the following international aviation lawyers:
Paul Stephen Dempsey – Golden, Colorado, U.S.
Steven Marks – Miami, U.S.
Urban Olson – Stockholm, Sweden
Alan Reitzfeld – New York, U.S.
Louise-Hélène Sénécal – Montreal, Canada
Air Carrier Passenger Liability
Review of recent court decisions on what constitutes accident and bodily injury
Recovery for emotional and mental injuries
Liability of passengers for incidents involving items/baggage falling out of overhead bins
Medical emergencies in flight
Review of recent court decisions on the scope of embarkation and disembarkation
Liability for passenger-to-passenger assaults?
Liability for occurrences that are not related to the operation of the aircraft
Liability exposure of crew and/or air marshals who subdue an unruly passenger
Impact of Montreal Protocol of 2014, which amends the Tokyo Convention of 1963, on liability issues surrounding unruly and disruptive passengers
Axelle Cartier – Aviation Consultant, Amsterdam
Jean-Michel Fobe – Eutralex Srl, Brussels
Sharon Holahan – Global Aerospace Inc., Morris Plains
Urban Olson – Advokatfirman Urban Olson, Stockholm
Darryl G. Pankratz – Alexander Holburn Beaudin + Lang LLP, Vancouver
Cargo Logistics and Liability in a Multimodal Environment
From aircraft to road and sea: the changing nature of multimodal cargo logistics
Contractual issues in the supply chain particularly with indemnities, litigation support, document availability and investigations involving several service partners and modal operators
The drive to data and transparency in a multimodal logistical supply chain: what does the future look like?
Key international and domestic cargo cases
Prof. Dr. George Leloudas – Swansea University, Swansea
Nina Heinz – A.P.Moller-Maersk, Paris 
Sigrid Preissl – Bourayne & Preissl, Paris
Dan Soffin – Solicitor, Senior Courts of England and Wales; Attorney, New York
Government Regulation: Health, Safety and Consumer Protection
COVID and its mutations
Mandated vaccines for employees and passengers
Applicability of EU regulation 261/2004 to non-EU carriers
Update on the "extraordinary circumstances" defense under EU law
Regulation of UAVs
The conflict between privacy and technology
Prof. Dr. Brian Havel – McGill University, Montreal
Katja H. Brecke – Arnecke Sibeth Dabelstein, Frankfurt
Martine De Serres – Air Canada, Montreal
Stephanie Rostren – European Union Aviation Safety Agency, Köln
Prof. Dr. Steven Truxal – Leiden University, Leiden
Keynote Address
Alexandre Boissy – Secrétaire Général AFKLM, Paris
Aircraft Leasing and Finance
Monitoring the Cape Town Convention – scoring compliance by member States
The future of export credit and finance
Expunging clogs in the title and other interventions: how the Irish High Court keeps watch on the Cape Town international registry
Is the global aircraft trading system making a difference for aircraft lessees?
A review of recent cases of enforcement of lessors' and financiers' rights and how lessors and financiers can draft provisions to help protect themselves
Seizure and nationalization of foreign aircraft
Sanctions
Prof. dr. Donal Hanley – McGill University, Montreal
David Bartlett – Apollo | PK AirFinance, Luxembourg
Séamus O Cróinín – A&L Goodbody, Dublin
Nitin Sarin – Sarin & Co., Chandigarh
Serap Zuvin – Cakmak Law, Istanbul
Damages: Economic and Non-Economic
Damage limitations under International Conventions and National law
Economic damages: medical expenses, loss of income, loss of earning capacity, etc.
Non-Economic damages: pain and suffering, loss of enjoyment of life, loss of love and affection, loss of consortium and guidance, etc.
Punitive damages
Present value and interest issues
Comparative fault and joint liability
Use of experts
Prof. Dr. Anna Konert – Lazarski University, Warsaw
Luiz Eduardo Arena Alvarez – Arena Alvarez Advogados, Sao Paulo
Anna Anatolitou – Ince Gordon Dadds, London
Stuart R. Fraenkel – Nelson & Fraenkel, Los Angeles
Ulla Norrhall – Munich Re, Munich
Settlement Negotiation and Emerging Insurance Issues
Multi-jurisdictional settlements in complex international aviation litigation against multiple tortfeasors
Thinking outside the settlement box: timing, discovery, mediation and choice of law
Settlement/Payment difficulties due to sanctions and international trade controls
Use of "Structured Settlements"
Emerging insurance issues (e.g. acts of terrorism, conflict zones, missing commercial aircraft, cyber security, coronavirus)
Alan Reitzfeld – Retired Senior Partner, Holland & Knight LLP, New York
Catherine Chaput – Gasco Goodhue St.-Germain, Montreal
Robert Hedrick – Aviation Law Group, Seattle
Sophie Moysan – La Réunion Aérienne/La Réunion Spatiale, Paris
Louise-Hélène Sénécal – Air Canada, Montreal
Contemporary Issues in EU Law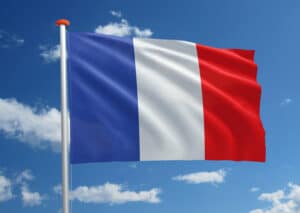 Lionel Bros – Air France, Paris
Prof. Philippe Delebecque – Université Paris 1 Panthéon-Sorbonne, Paris
Solenn Le Tutour – Le Tutour Avocats, Paris
Dr. Arlette Tanga – Université Paris 1 Panthéon-Sorbonne, Paris
General Conference Information
Passport/Visa Information:
If you are visiting France, a valid passport is generally required. It is the responsibility of the visitor, before entering France, to ensure possession of the necessary documents, including those required to enter France or re-enter his/her own country.
Also, registrants may need to show proof of COVID vaccination or testing prior to travel to or from France.
PEOPIL members and McGill Graduates:
For PEOPIL members and McGill graduates, a discount of 10% on the registration fee is applicable. Please email the PEOPIL administrator for the coupon code.
Hotel Information:
For a list of hotels in the vicinity of the conference venue, please click here.