Executive and General Board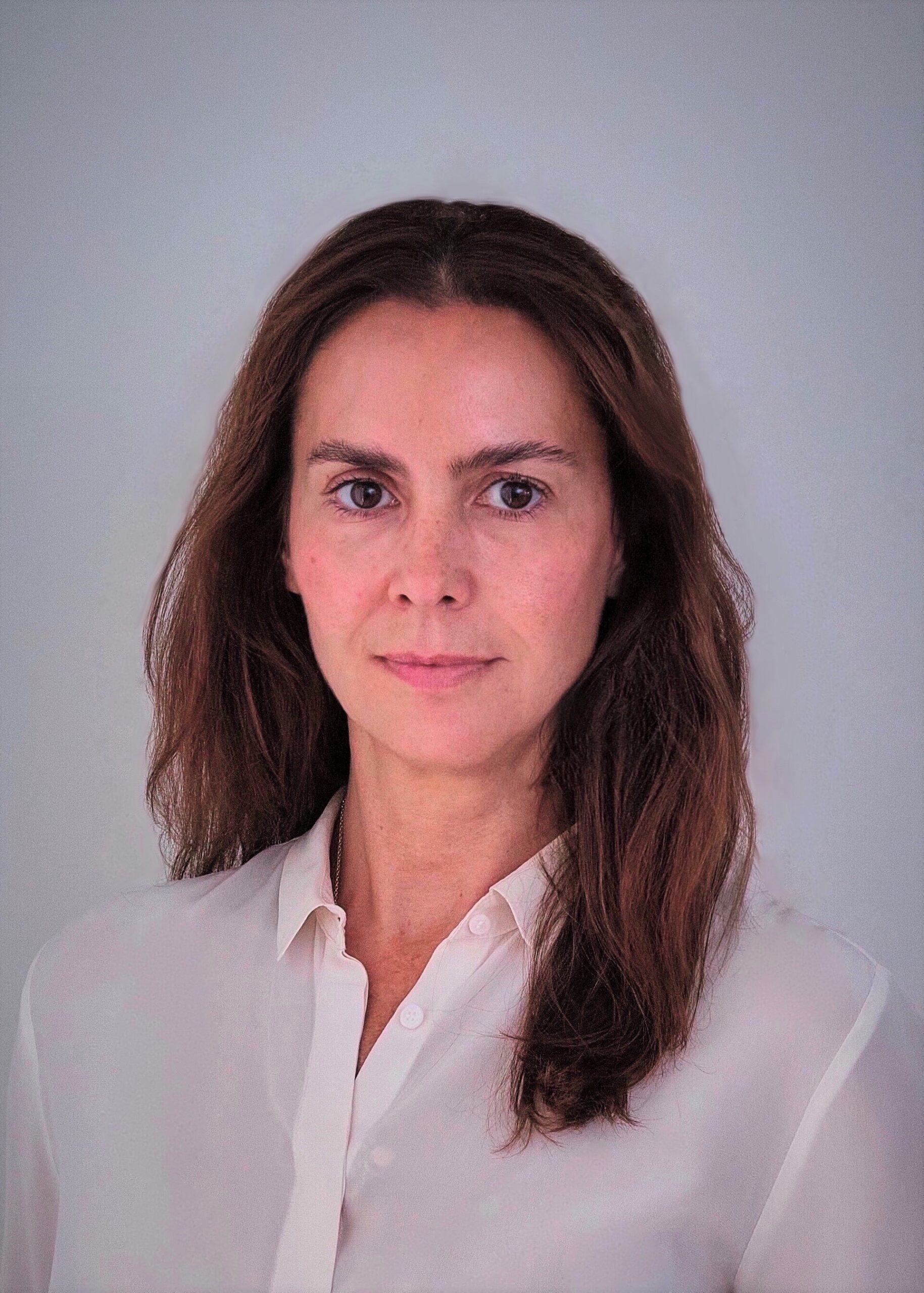 Ana
Romero
Ana is the National Head of the Tort Law and Personal Injury Department of the leading Spanish Law Firm Cremades & Calvo – Sotelo. She is a recognised litigator specialising in personal injury claims and has over twenty years of experience representing Spanish and International victims. Her work involves several different backgrounds including travel related claims, clinical negligence, product liability and industrial illness.

Ana has also been a Governor of the American Association for Justice and currently co-chairs the International Practice Section. In what concerns her academic activity, she is an Associate Lecturer in Tort Law at the International University of Andalucía and the University of Málaga. Ana is fluent in English and French.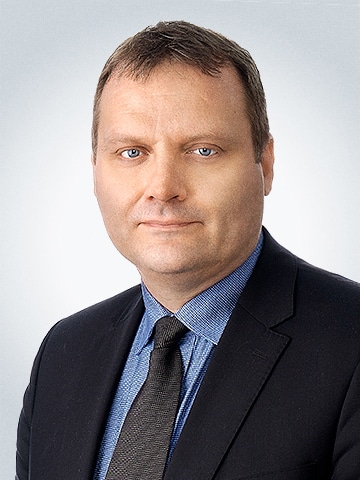 Søren
Vagner Nielsen
Søren has been Vice President of PEOPIL since 2013 and is a Senior Partner of the Danish law Firm Plesner (www.plesner.com).

Søren is a highly experienced litigator before all Danish Courts of Law. He handles a broad range of cases involving personal injury, construction law, accident and labour market insurance as well as product liability.

Søren also has experience in advising clients on cases with German documentation and speaks German fluently.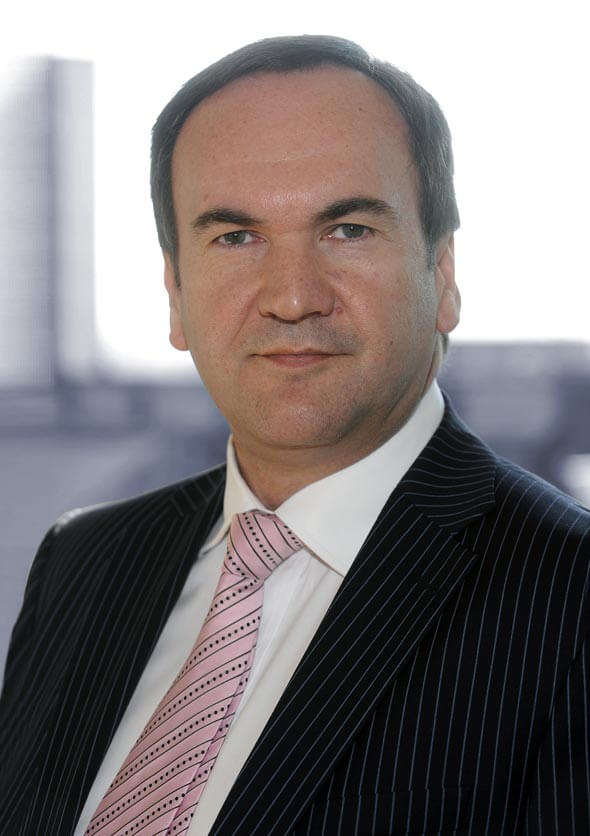 Clive
Garner
Clive was a partner in Irwin Mitchell in England for over 30 years, specialising in complex and high value individual and group action claims. In his 30 year career at the firm he has successfully represented thousands of clients in high value and high profile cases including aviation, marine, road traffic and product liability claims in the UK and around the world. Clive is a founding members of PEOPIL; a Fellow of the Association of Personal Injury Lawyers ; Fellow of the Society for Advanced Legal Studies; past member of the Board of Governors of the American Association of Justice (AAJ) and past Chair of its International Practice Section; past member of the Executive Management Board of the Institute of European Traffic Law (IETL).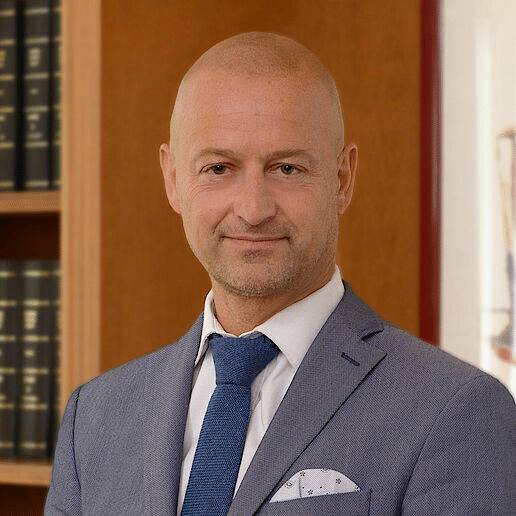 Stefano
Dangel
Dr Stefano Dangel, a Partner at Dolce Lauda Partnerschaftsgesellschaft mbB, has been appointed to the PEOPIL Executive Board for a two-year period. Stefano will serve as its Revitalisation Officer and will have as his main focus new membership recruitment, marketing and strategic planning.

Dr Dangel is a prominent German lawyer and mediator and is also a Board Member of the Society for the Exchange of Ideas of German-Italian Lawyers, a member of the Institute for European Traffic Law, the American Association of Justice (AAJ) and as a trusted lawyer of the ADAC (German Automobile Club). He is fluent in German, Italian, English and French and is licenced to practice law at the Bar in Frankfurt am Main.
Liam
Moloney
Liam is the Managing Partner of Moloney Solicitors based in Dublin, Ireland and was the first appointed Revitalisation Officer on the Executive Board. When Ana was appointed President, Liam took over her task of treasurer.

Liam specialises in Plaintiff personal injury and medical negligence claims. He is a former Chairman of the American Association of Justice International Practice Section and is a current member of its Board of Governors.

Liam also chairs the Covid Litigation EEG of PEOPIL.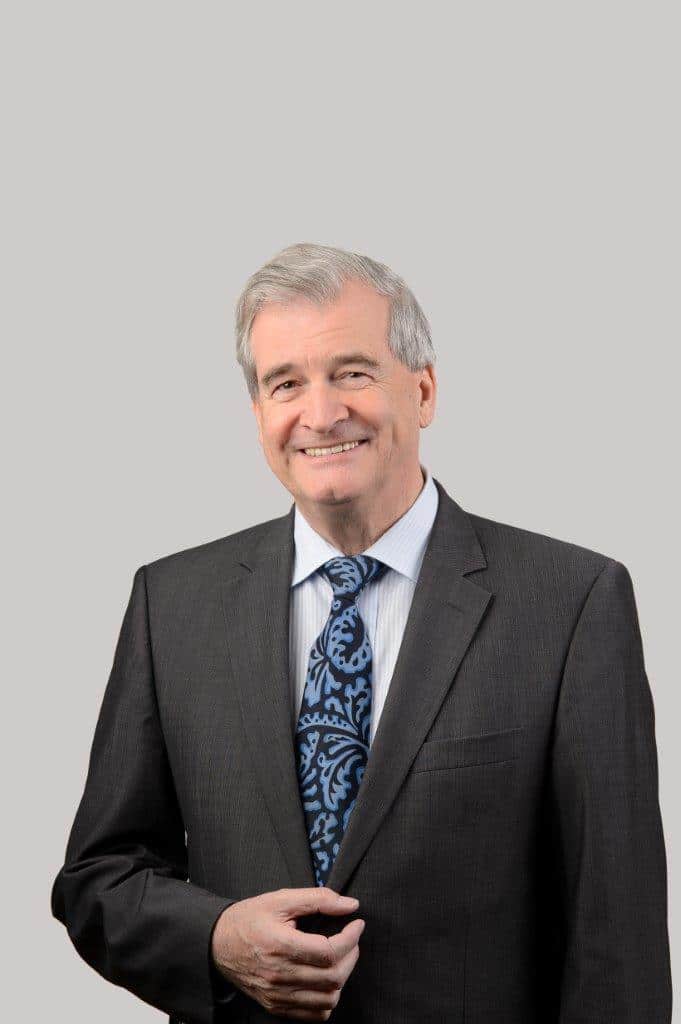 Ivo
Greiter
General Board Member of PEOPIL for Austria Dr Ivo Greiter is a very well known Austrian Personal Injury Lawyer. Ivo is the Senior Partner of the thirteen Partners and nine Associates Law Firm Greiter Pegger Kofler & Partners based in Innsbruck. Ivo's Law Firm was founded by his Grandfather in 1897. His father joined the Firm in 1926 and it has grown to become the largest Law Practice in Western Austria.

Ivo Greiter is an International Personal Injuries Specialist who achieved the highest amount for compensation for pain and suffering for a client in a judgement given by the Austrian Supreme Court. Ivo has published several articles and books dealing with compensation for pain and suffering after an accident and for trauma.

Ivo is always willing to assist foreign lawyers whose clients may have accidents in Austria and can provide formal legal opinions dealing with Austrian Personal Injury Practice and applicable law.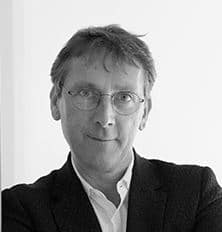 Peter
de Maeyer
PEOPIL's Belgian representative Peter De Maeyer has been practising as a lawyer since 1991 and is a Partner with the Antwerp based Law Firm HBSV. Peter specialises in liability and insurance law (victims support), assessing human suffering (on National and International levels), traffic accidents, medical and product liability claims, damage caused by animals and sexual offence cases. Peter is also Board Member of the Antwerp Bar Insurance Work Group and a member of the Commission for Financial Assistance to Victims of Deliberate Acts of Violence and persons who assist them.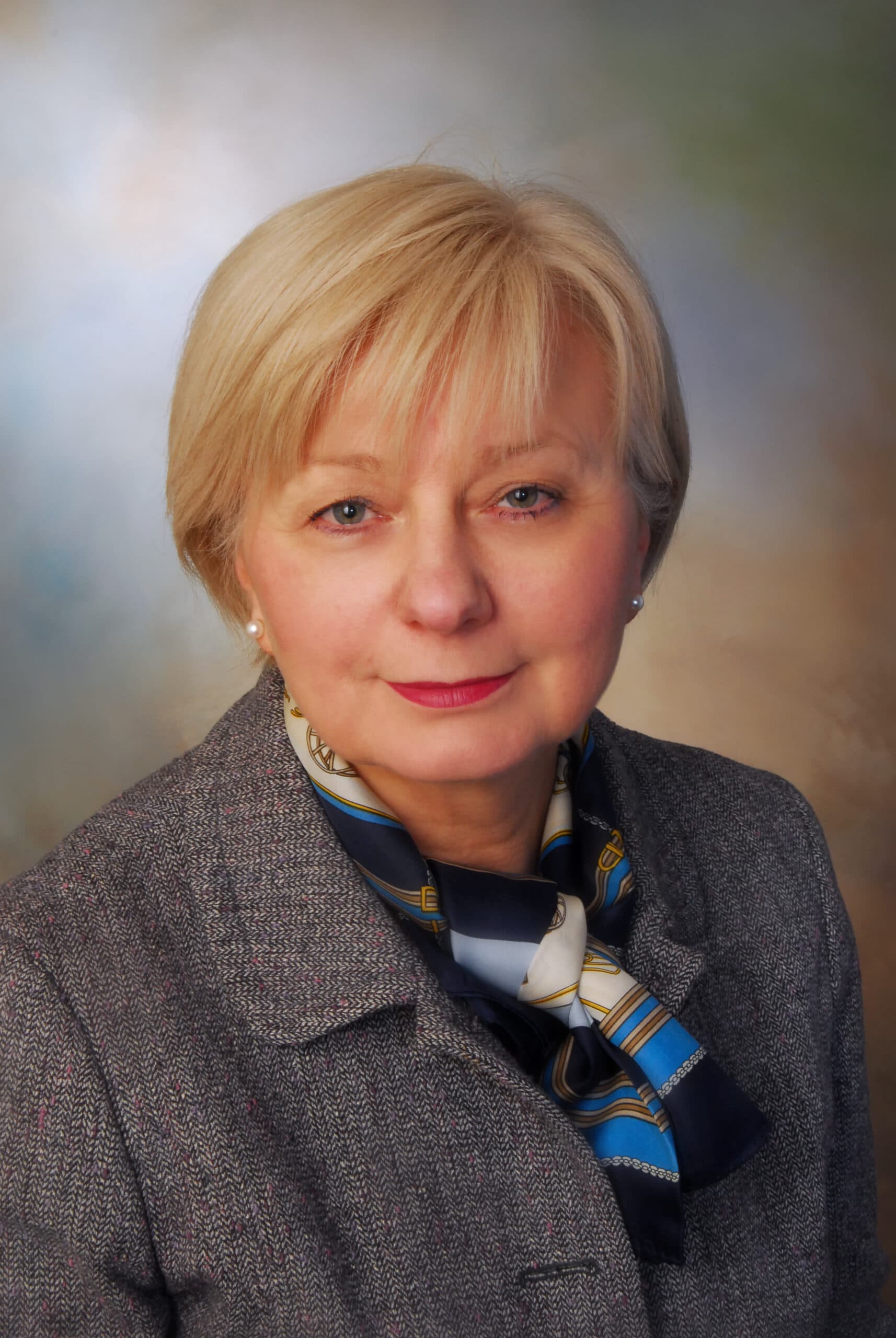 Ana
Sihtar
Ana Sihtar founded her own law firm, SIHTAR Attorneys at Law, in 1992. and it is based in Rijeka, Croatia, providing a comprehensive range of legal services for the business community not only in Croatia but also in the South-East European region (ex-Yugoslavia).

 Over almost three decades she has developed a consolidated experience in representing personal injury claims ranging from transport of passengers by sea and road to claims involving tour operators and hotels. Her broad involvement in matters of international private law build up her considerable experience in the implementation of conflict of laws principles as well as EU law to cross-borders accidents.

In addition to acting as an attorney in personal injury cases Ana also provides legal insights and advice on Croatian law as well as opinions on applicable law and quantum for foreign lawyers. Ana was admitted to the Croatian Bar in 1992 and speaks Croatian, English and Italian.

 Apart from being a member of PEOPIL since 2004 and one of its board members since 2006, Ana is also the former Secretary of the IBA's Women Lawyers' Interest Group.

Marie
Cilinkova
Marie Cilinkova began practicing as an Attorney in 1969, specializing in personal injury cases, medical malpractice, medical law and general family law. In 1990 Marie founded her own law firm AK Cilinkova.

Besides being a prominent personal injury specialist Marie has acted for 30 years as an instructor and lecturer for articling attorneys under the Czech Bar Association. Marie has lectured both young and experienced lawyers in medical law and legal ethics for the CBA and at the Faculty of Law at the Charles University.

Marie is a founding member of PEOPIL, and a former head of the Czech Women Lawyers Association and founding member of the Association of family law attorneys.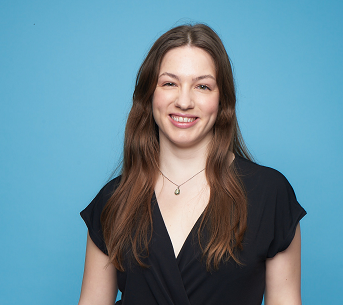 Julie
Harder
Julie Harder is PEOPIL's Danish Board Member. She works as an attorney at Elmer Advokater in Copenhagen (www.elmer-adv.dk). Julie works with all types of personal injury cases, including injuries in cases of violence, medical negligence and road traffic accidents which she handles both inside and outside of court. Furthermore, Julie is particularly skilled in the calculation of claims for compensation in accordance with the Danish Liability for Damages Act. Along with her work at Elmer Advokater, Julie has taught at the Faculty of Law at the University of Copenhagen.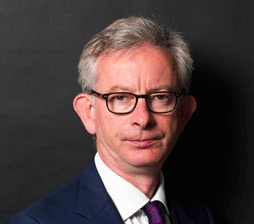 Philip
Mead
Philip is a practising Barrister at 12 King's, Bench Walk, London and is part of the International & Travel Group of 12KBW. Philip has been named as a Star Individual in Chambers & Partners for several years in respect of International and Travel Claims and has appeared in the leading cases on jurisdiction and conflict of laws.

With over twenty years' experience in cross-border claims, Philip Mead has particular expertise in the field of European law and in the application of the Motor Insurance Directives, the Judgement Regulation and the Rome II Regulation. Philip's personal injury practice involves claims of the utmost severity. Philip regularly also provides opinions on applicable law and quantum for foreign lawyers.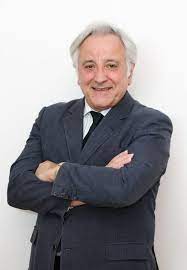 Jean-Pierre
Bellecave
Jean Pierre Bellecave has been practising as a Lawyer since 1981 and is registered to practice law both in France and in Spain. Jean Pierre is a Partner with the International Law Firm BCV Lex.

Jean Pierre's area of expertise is in the fields of international Civil Liability and contract law. He has frequently represented victims in aviation claims and as part of this work he co-ordinates legal claims in France, the United States, Egypt, Algeria, Bahrain and Spain amongst other countries.

Jean Pierre has been involved in some of the most important cases in Europe creating jurisprudence of jurisdictional competence and governing law in international Courts mostly in the aviation law area. He speaks fluent French, Spanish, English and Euskara.

Jean Pierre is a member of a number of international legal associations dedicated to representing the interests of tort victims such as the American Association for Justice (AAJ) Global Justice Network (GJN) and the institute de Dommage Corporel in Bordeaux (IDC) in which Jean Pierre takes an active part. Jean Pierre is a regular speaker at international personal injury Conferences and is always willing to assist foreign colleagues with opinions on applicable law, quantum and in acting as French Co-Counsel in personal injury cases.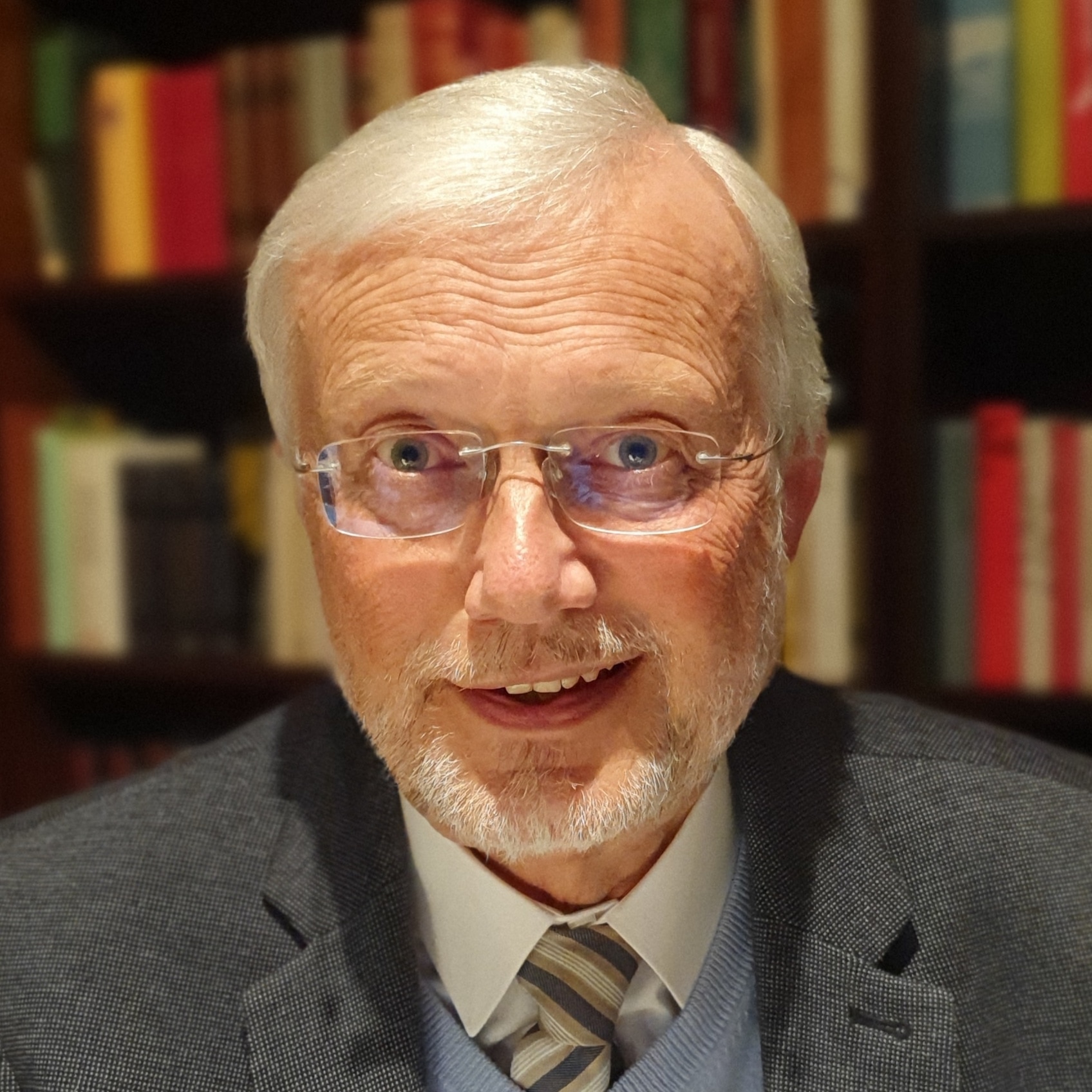 Wolfgang
Frese
Wolfgang Frese has been a member of the PEOPIL General Board since 2009. Wolfgang attended the Christian Albrechts University of Kiel where he graduated in 1981. He founded his own Law Firm in 1985 which is based in Kiel.

In 2006 Wolfgang completed special training programmes in labour and traffic law and is an accredited certified specialist in these areas.

Wolfgang mainly represents personal injury victims and is an expert in cross-border personal injury litigation.

Wolfgang is a regular contributor to law books concerning European traffic law and cross – border litigation. He often speaks at conferences about traffic law and writes periodic articles concerning recent developments in this area. He is also a member of the German Traffic Court Forum.

Wolfgang is happy to assist any foreign colleagues who need opinions on quantum or applicable law in Germany and is happy to act as co-counsel in any injury claims.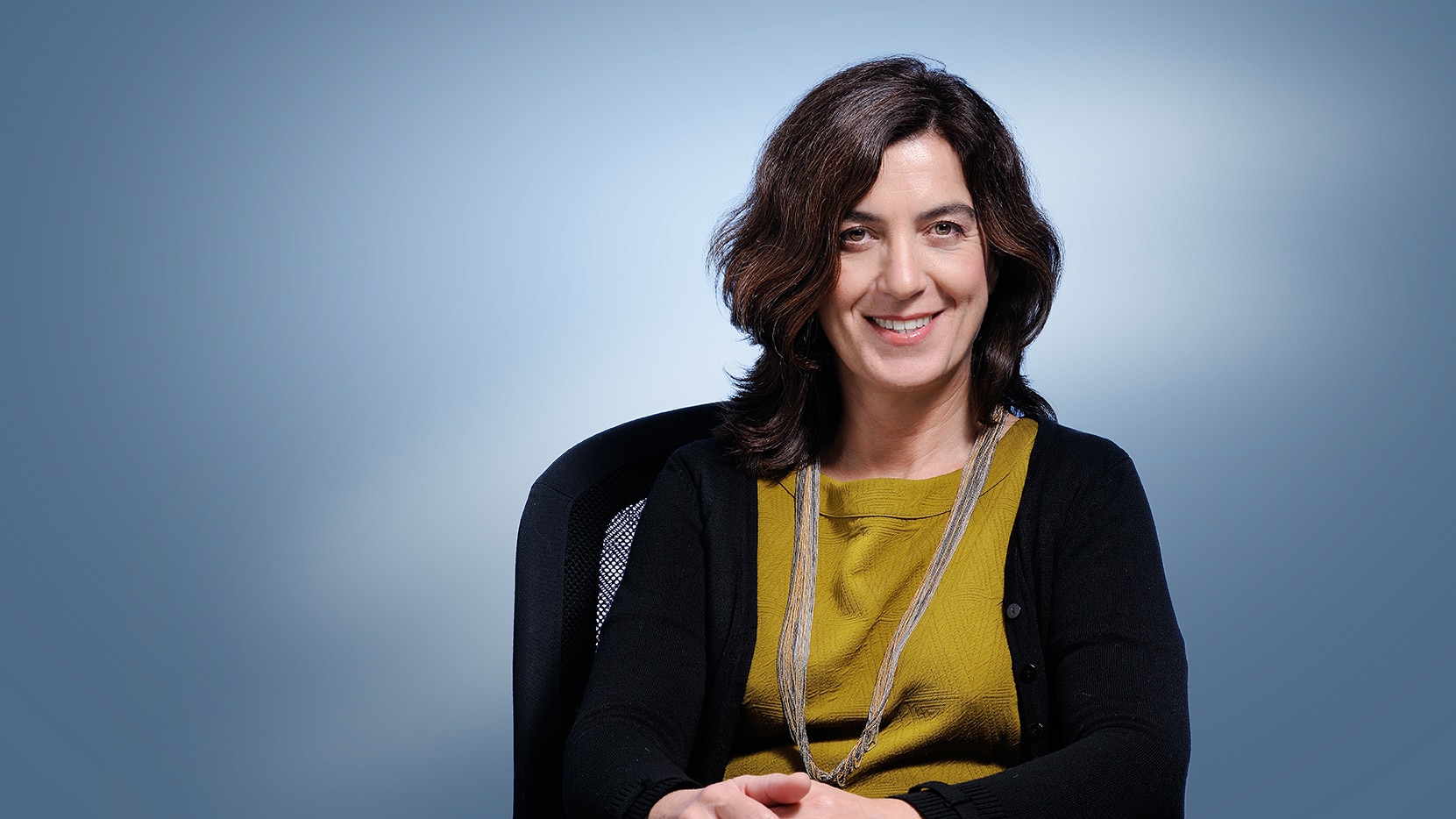 Vassiliki (Silina)
Pavlakis-Moschos
Silina Pavlakis is PEOPIL's General Board Member for Greece. Silina graduated from the Faculty of Law of the University of Athens Greece in 1985 and was admitted to the Athens Bar Association in 1989. She is admitted to practice before all civil and penal courts of Greece, including the Supreme Court and the Council of State of Greece. Silina has obtained a Masters Degree from the University College of London, Faculty of Law (LLM).

Silina's practice is primarily focused on the representation of personal injury victims: she is an internationally recognised expert in maritime personal injury claims and also practices in representing personal injury victims in road traffic, aviation, medical malpractice, product liability and holiday related accidents. She also practices in civil, commercial and corporate law.

Silina is also a member of the governing Council of the Global Justice Network, a member of the Association of Personal Injury Lawyers (APIL) and a member of the American Association for Justice (AAJ).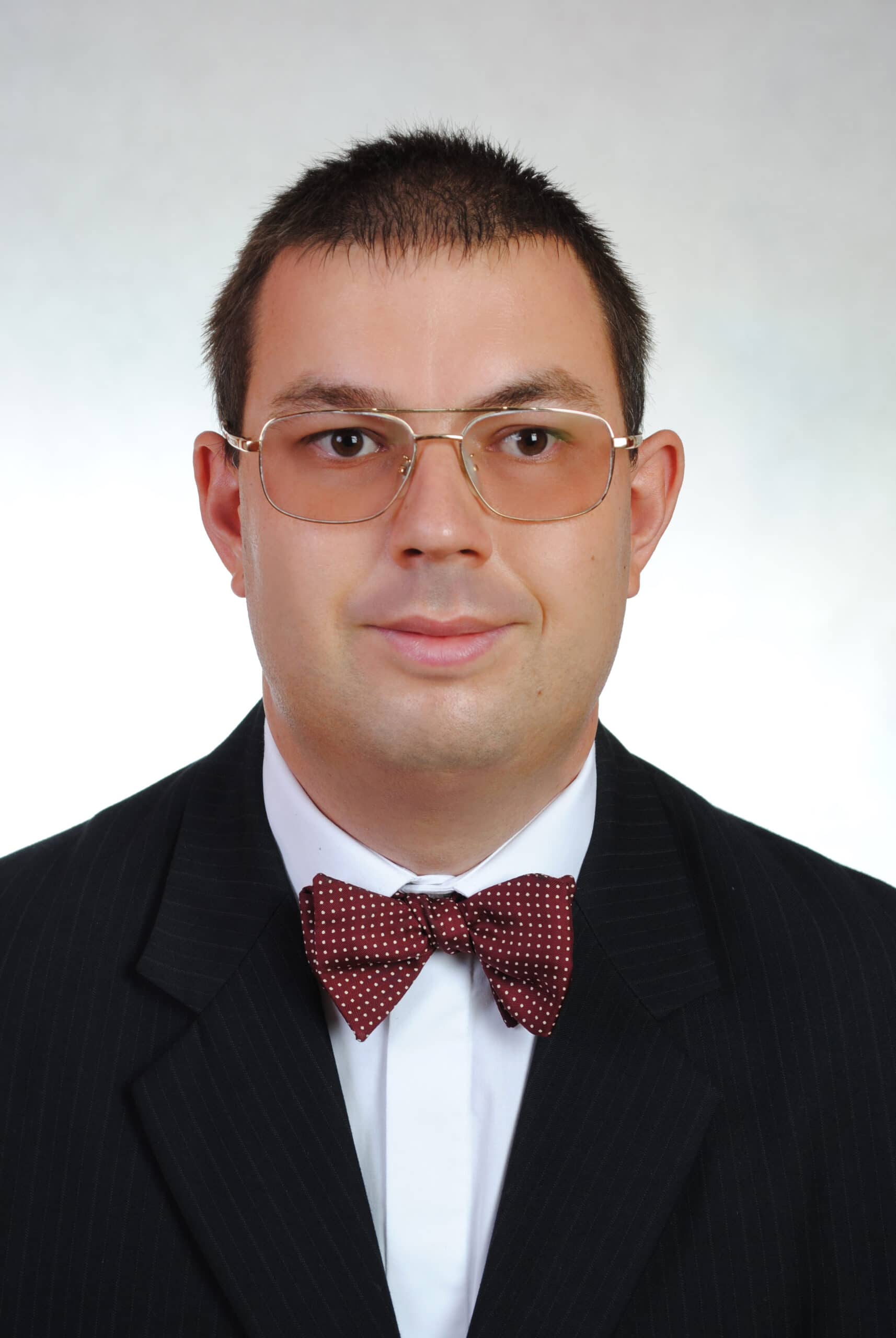 Dr. Tibor
Pataky
Dr Tibor Pataky has been practising as a Hungarian Attorney since April 2011 and in 2014 he obtained the professional qualification of Lawyer specialising in insurance law.

In October 2010, Tibor was elected to the Executive Board of the Institute for European Traffic Law and has been re-elected to that prestigious body twice, in 2014 and in 2017. In September 2012, he was also elected to the General Board of PEOPIL. Since September 2013 Tibor has been a co-chair of the Young Lawyers Group within the framework of PEOPIL.

In 2017 Tibor completed a PhD (summa cum laude) with his field of research being compulsory motor vehicle liability insurance, with special regard to the European motor insurance directives. Tibor's special fields of activity are civil law, with special regard to tort law, insurance law, company law, real estate law, private international law and traffic (criminal) law www.drpataky.hu.

If you are a Hungarian based lawyer and wish to become a member of PEOPIL www.peopil.com to network with other European Personal Injury Lawyers, to exchange information about EU Law and get case referrals please feel free to click on this link to become a PEOPIL member.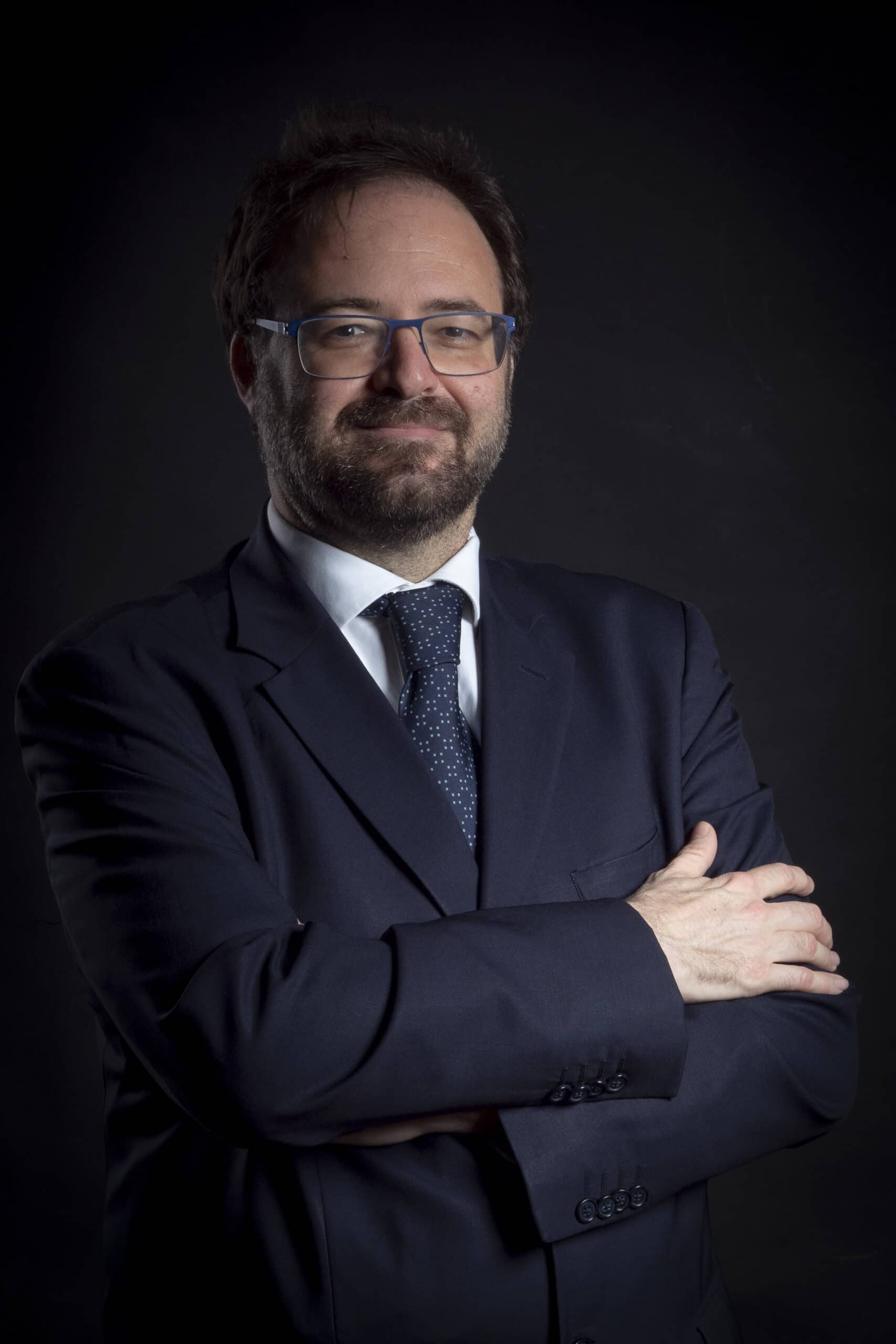 Marco
Bona
PEOPIL's General Board Member for Italy is the international Personal Injury Expert and author Marco Bona. Marco is the co-founder and a Senior Partner at the Turin based law firm Bona Olivia & Associati (MB.O law, www.mbolaw.it).

Marco is internationally recognised as a leading author and lawyer expert in personal injury law and cross-border claims, European law, consumer law, maritime disasters, holiday and sport accidents.

Marco has successfully represented hundreds of foreign clients in connection with injury claims either in Italy and abroad. He has extensive experience in mass tort cases like maritime cases (Al Salam Boccaccio, Costa Concordia and Norman Atlantic), aviation disasters (Air France flight AF 447, Valle Argentera helicopter disaster), railway accidents (Val Venosta, Viareggio), industrial disasters (Ali Enterprise Baldia fire, Turin Thyssen Krupp fire), virus outbreaks (in particular salmonella and Legionnaire diseases), terrorist attacks (Bardo Museum in Tunis) and Volkswagen dieselgate. He has also successfully acted for plaintiffs involving road traffic accidents, medical malpractice, accidents at work places, asbestos claims, product liability, damages caused tripping and slipping cases, skiing and sport accidents.
Arsene
Kronshagen
PEOPIL is well served by its Luxembourg General Board Member Arsene Kronshagen. Arsene's Law Firm Kronshagen Avocats – a – la Cour www.kronshagen.lu open their Law Office in 1982 and it is based in Luxembourg city.

Arsene's Firm covers both traditional litigation (such as civil, criminal and commercial disputes) and business law (such as advising on company law).

Kronshagen Avocat are also members of Euro Juris and the IBA.

Arsene was admitted to the Luxembourg Bar in 1979 and speaks Luxembourgeois, French, German and English. Arsene is happy to work as co-counsel with international law firms on cases relevant to his Firm's practice. Arsene can be contacted by telephone (352 – 45 44 04 328) or by email at ak@kronshagen.lu.

If you are personal injury lawyer based in Luxembourg and wish to become a member of PEOPIL please feel free to click on this link to become a PEOPIL member.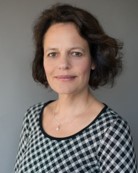 Mirella
Hartman
Admitted to the bar in 1990, Mirella has been a partner at the well known Dutch firm of Beer advocaten, Amsterdam www.beeradvocaten.nl since 1998. Mirella received her Law degree from Leiden University, has completed a Personal Injury post-graduate programme at Grotius Academy and is a certified mediator.

Mirella's particular expertise lies in personal injury, in particular in medical negligence and RTA cases, catastrophic injury and cross-border litigation. Mirella is a prominent Board member and said today "I am a fan of PEOPIL, because being a member broadens your view on personal injury issues and it's educational. But above all, the foreign colleagues are pleasant Europeans with whom it is good to work."

If you are a lawyer based in the Netherlands and wish to become a PEOPIL member to network with fellow International personal injury lawyers please feel free to click on this link to become a PEOPIL member.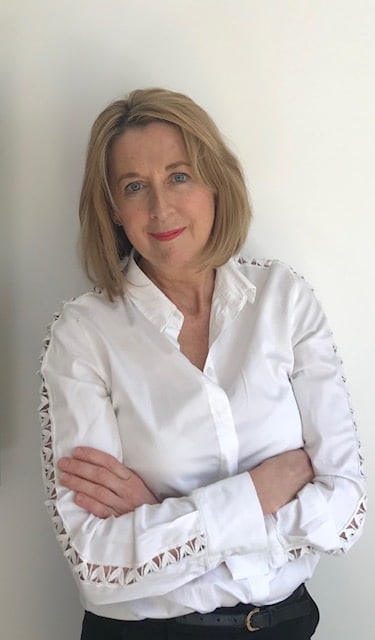 Oonagh
McClure
Oonagh Mc Clure is the Managing Partner of Thompsons N.I and is a serious injury and medical negligence Solicitor. Oonagh is a leader in the personal injury field in the North of Ireland and also deals with medical negligence cases including birth defect, serious spinal and head trauma injury claims.

Oonagh is also an expert in handling compensation claims for asbestos – related diseases. Her expertise was acknowledged when she was invited to attend before a committee of the Northern Ireland Parliament to give evidence regarding the impact of living with a diagnosis of pleural plaques. These efforts lead to the introduction of the Damages (asbestos related conditions) N.I (Act 2011) which secured the right for people diagnosed with pleural plaques to be compensated for bodily injury.

Oonagh also serves on the Executive Board of the Association of Personal Injury Lawyers (APIL), is a member of the Belfast Solicitors Association, the Spinal Injuries Association and AVMA (Action against Medical Accidents).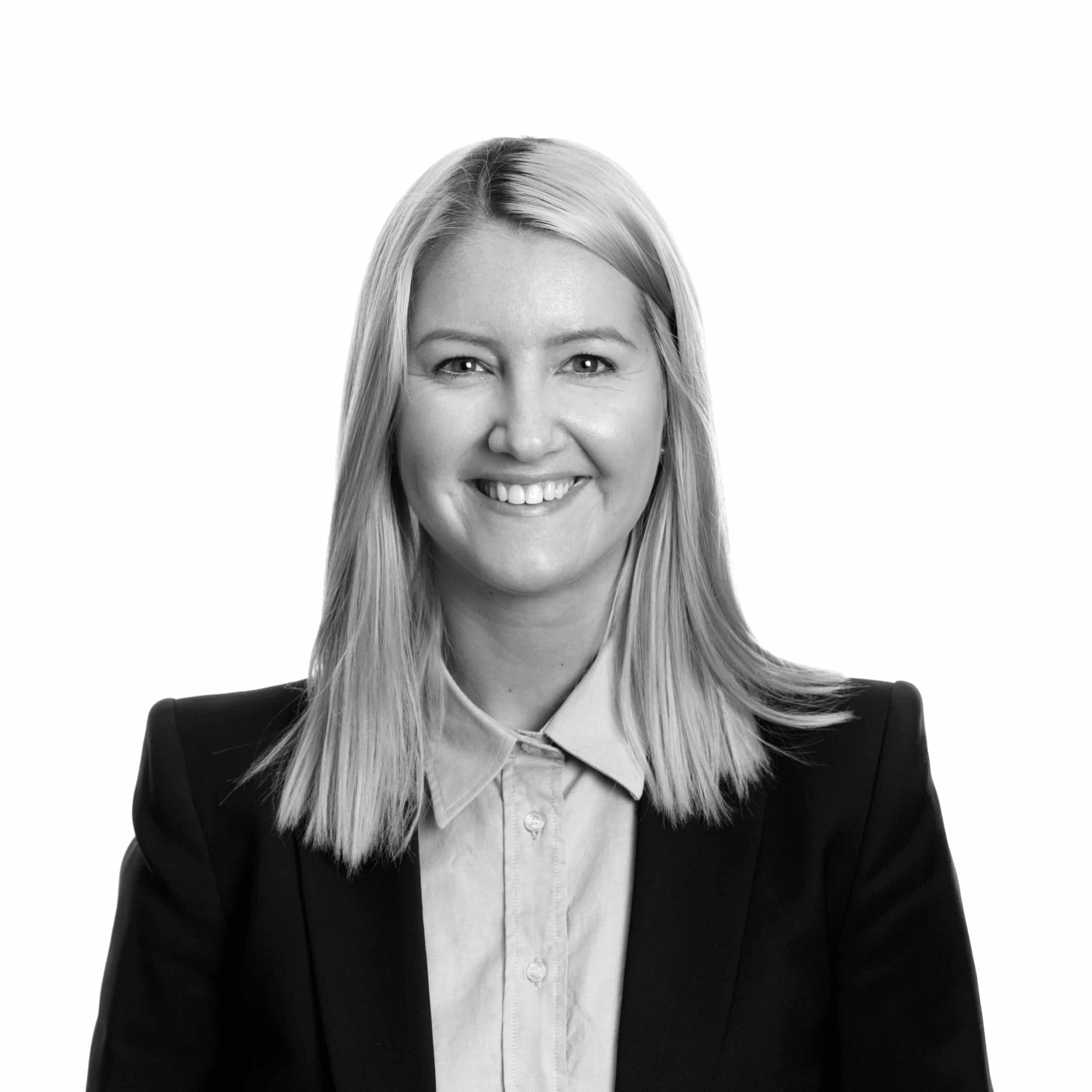 Linda
Egeland
Linda Egeland is PEOPIL's Norwegian Board Member. She is a Partner at Haver Advokatfirma AS, www.haver.no, with law offices in Stavanger and Bryne.

Linda specializes in tort law, insurance law, social security law and litigation. She can provide professional advice on securing compensation for personal injury, and she has extensive litigation experience with the Norwegian courts. Linda represents claimants, but she has also useful experience of representing the local government as defendants in some cases. Linda can be contacted at linda.egeland@haver.no.

Before Linda graduated from Law School in 2012, she had several internships at different law firms and the Norwegian Supreme Court. During her last year at Law school, she was also employed as a research assistant at the Institute for public law, where she wrote a thesis on disability insurance, which was published by the University of Oslo.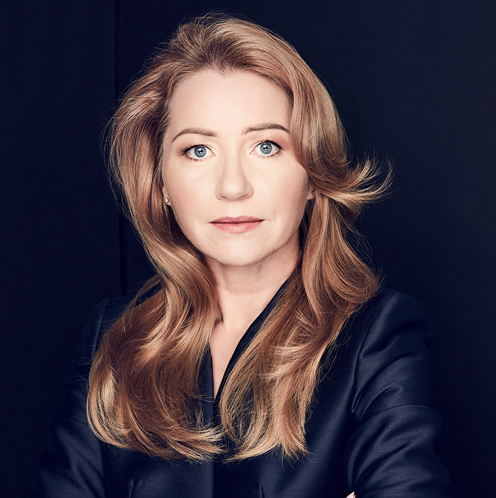 Jolanta
Budzowska
Jolanta Budzowska – attorney-at-law with over 25 years' experience, founding partner of the BFP law firm based in Kraków, Poland. Jolanta is a specialist in the field of medical negligence and patient rights. She has recorded the highest winnings in the history of the Polish judicature, representing patients in approximately 600 high profile civil cases, including appearances before the Polish Supreme Court. Jolanta boasts extensive experience in handling cases with cross-border elements, e.g., aviation and road traffic accident cases. Jolanta often provides legal advice on Polish law to foreign law firms, which includes pre-trial advice, preparing expert reports for the courts, and testifying in court as an expert witness. Notably, her testimony has repeatedly been relied upon in the High Court of Justice in England. She has been PEOPIL's Board Member since 2009 as well as an active member of the Association of Personal Injury Lawyers (APIL), the Institute for European Traffic Law (IETL) and the American Association for Justice (AAJ).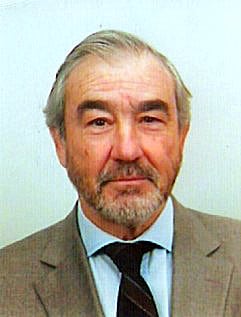 Dr António
da Costa Basto
Antonio da Costa Basto is the founder partner of the law firm António da Costa Basto – Advogados.

He has been practicing law since 1975 and is an expert in personal injury law. The law firm has its central offices in Lisbon. Antonio regularly assists international courts giving evidence of legal procedures in Portugal and the amount of damages that injured victims can recover under Portuguese law.

Antonio can be contacted via email at geral@acbasto.pt or can be contacted by phone 00351 21 590 3825.

If you are Portuguese based personal injury lawyer and wish to become a member of PEOPIL (www.peopil.com) please feel free to click on this link to become a PEOPIL member.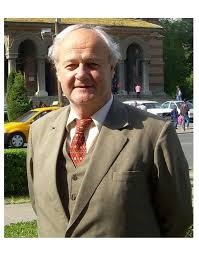 Virgil
Melnic
PEOPIL's Romanian General Board Member is Virgil Melnic of the Virgil Melnic Law Office (VMLO) with offices based in Timisoara, Romania.

Virgil heads up a niche Law Firm specialising in personal injury cases. Virgil's main areas of practice are cross-border injury cases, road traffic cases, tourist and travel injury claims and international litigation.

Virgil is the Author of 2008 Romanian Report to European Commission "Compensation of Victims of Cross- Border RTA of Victims of Cross-Border Road Traffic Accidents in the EU" and PIL Country Expert as VMLO is co-counsel with International Law Firms in Cross-Border cases.

Virgil has spoken at International Legal Conferences about the Personal Injury system in Romania. He has been involved in many catastrophic personal injury cases and has secured large damages for injury victims in the RO & UK Courts, as the Country Expert and Witness.

Virgil Melnic can be contacted via email at vmiller@online.ro.

If you are a personal injury lawyer and wish to become a member of PEOPIL please feel free to click on this link to become a PEOPIL member.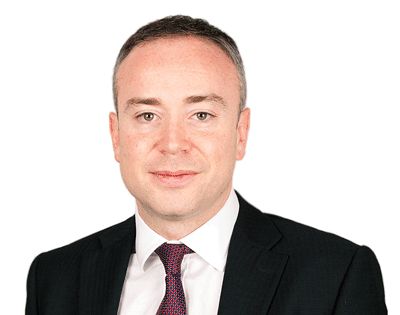 Mark
Gibson
Mark graduated from Glasgow University in 2002 with an LLB (Hons) degree with Spanish Language. He spent a year studying at the University of Granada and has previously worked for law firms in Australia and Hong Kong. Mark is also a former tutor of private, company, commercial and mercantile law at the University of Glasgow. He is a former director of a charitable company limited by guarantee.

He is now based in Digby Brown's Glasgow and Edinburgh offices and is the head of Digby Brown's Foreign & Travel and Product Liability teams. He specialises in road traffic, occupier's liability, aviation, product liability and general personal injury litigation with a foreign element. He is very experienced in pursuing damages for the relatives of fatal accident victims and has represented families at several Fatal Accident Inquiries. Mark has a particular interest and specialism in product liability, food product liability and defective medical product claims.

Mark is accredited by the Law Society of Scotland as a specialist in Personal Injury Law. He is accredited as a Senior Litigator by the Association of Personal Injury Lawyers (APIL) and is the only APIL accredited Accident and Illnesses Abroad Specialist in Scotland. Mark has been the Board Member of (PEOPIL) for Scotland since 2019 and is also a Revitalization Governor of the American Association for Justice. He regularly delivers legal education seminars to other members of the profession.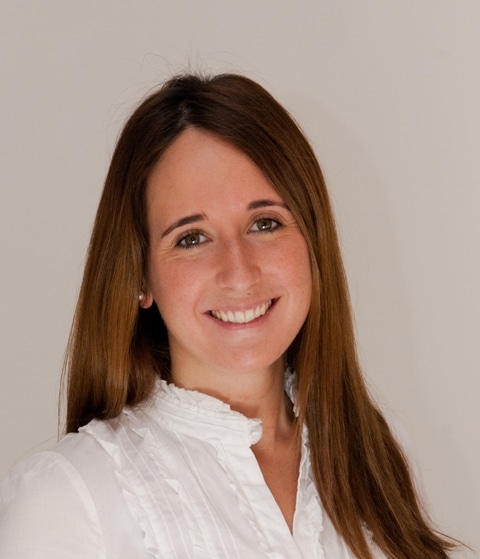 Natalia
Astigarraga
PEOPIL's Spanish Board Member is Natalia Astigarraga, a Senior Associate in the Tort Law & Personal Injury Department of Cremades and Calvo-Sotelo.

Natalia's professional career started in 2008 when she joined the Personal Injury Department of Irwin Mitchell Abogados in Spain. She then moved to Cremades & Calvo-Sotelo Abogados in 2013.

Natalia is regularly instructed as an expert in Spanish Law injury cases. She has extensive experience in holiday claims resulting from accidents abroad involving Hotels, tour operators as well as claims against public bodies such as Local Authorities and hospitals. Her wide-ranging experience also includes claims resulting from the transport of passengers by road, air and sea and medical negligence, specifically in relation to birth injuries.

Natalia has participated in several Forums as a speaker on matters related to cross border claims involving different jurisdictions and has appeared in specialised publications with articles on comparative law and personal injury. She is a member of the Malaga Bar Association, the American Association for Justice (AAJ), APIL (Association of Personal Injury Lawyers UK) and the Spanish Association of Lawyers who specialise in Civil Liability and insurance matters.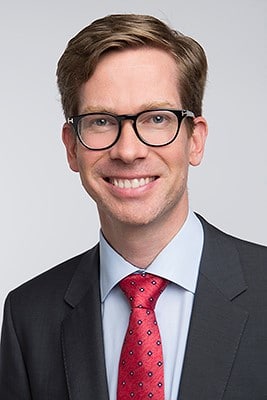 Joakim
Jäderström
Joakim Jäderström is PEOPIL Board member for Sweden and is an expert in Personal Injury and insurance law. His main areas of expertise are claims involving road traffic accidents, medical negligence and claims with a cross-border dimension. He is a Partner at Legare Advokatbyrå www.legare.se with law offices in Stockholm, Umeå and Västerås joakim.jaderstrom@legare.se.

Joakim represents claimants and acts regularly on behalf of claimants in Swedish courts. He is also a lecturer in Insurance law at the Institute of Business Administration in Stockholm and is often engaged as a speaker on personal injury law topics.

His legal career started, after a law degree at the University of Stockholm, at the District Court in Västervik and thereafter at the Swedish Road Traffic Injuries Commission in Stockholm. Joakim Jäderström joined Legare Advokatbyrå in 2007.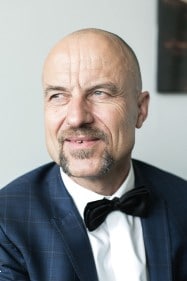 Martin
Hablützel
Martin Hablützel is a board member of PEOPIL since 2012 representing Switzerland in the organisation and he is the founder and managingPartner in the Zurich Law Firm Schadenanwälte.

He has a strong reputation for representing asbestos victims, victims of road and work accidents or as a result of mountaineering or other risk activities. Since 2005 Martin has also been Chair of "fragile Zurich", a victims's organisation for people with brain injuries.

Martin attended the University of Zurich, where he graduated in 1992. He qualified as a solicitor in 1995 and since 1998 has specialised in Personal Injury law. He acquired the Fachanwalt in Haftpflicht- und Versicherungsrecht" in 2009, the first year the title was awarded to specialist lawyers in liability and insurance law. From 2011 to 2014 Martin was an expert in the Panel of Judges at the insurance law department of the Commercial Court of Zurich (Fachrichter am Handelsgericht des Kantons Zürich).

Oleg
Fedotov
Oleg Fedotov is PEOPIL's Ukrainian Board Member and is the founding partner of the "Jurinter Law Firm" based in Mariupol, Ukraine www.jurinter.org.

Oleg and his team specialise in personal injury claims with a particular expertise in handling complex maritime, aviation, road traffic and cross-border personal injury claims.

Oleg started his legal practice in 1993 and headed the legal department of a major marine insurance company in Ukraine " Azov Insurance Company". In 1999 he co-founded and took charge of the Jurinter Law Firm which was one of the first Ukrainian Law Firms after the declaration of independence to provide personal injury legal services.

Oleg is also a member of IBA, the Ukrainian Bar Association, IR Global and winner of national and international awards in the field of personal injury. Oleg is happy to work as co-counsel with foreign law firms and can provide expert opinions on quantum and applicable law for any Ukrainian associated cases.